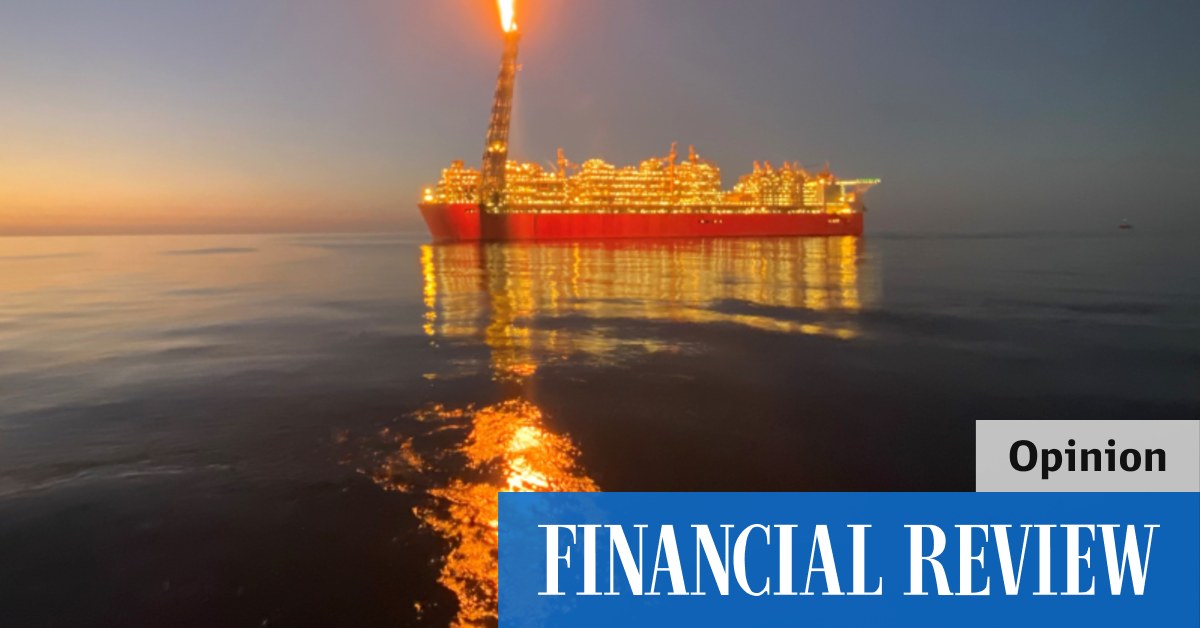 Budget 2024 – It's time to double the supply of resources
The federal budget oddly assumed that the mineral price boom would end this month.
Mineral prices have fallen from the peak, but iron ore and coking coal prices are double budget assumptions, smoking coal prices are six times higher and oil prices in Australian dollars are similar .
The budget did not detail LNG export prices, but they are certainly much higher as well.
The rationale for the budget assuming mineral prices would collapse was to ensure "economic and fiscal metrics are grounded in long-term economic fundamentals and not unduly influenced by short-term volatility." It happens on every budget, but no one knows what the appropriate long-term commodity prices should be, or when we will reach them. This is unlikely to happen in six months.
It would be better to use market futures prices or consensus price forecasts. Ironically, the Department of Industry's chief economist publishes detailed price forecasts for the coming years in the Resources and Energy Quarterly. The forecasts for mid-2024 are all higher than those of the September 2022 budget, except for oil. Why not use them?
Now, what is striking about this mining boom is that prices have jumped, but production has remained stable, in part due to COVID-19 and heavy rains. Mining investment has started to recover, rising 10% in constant prices over the past year, while non-mining investment has fallen. Current price estimates suggest a further 12% increase in mining investment this fiscal year.
The first thing to look at in the October 25 budget will be commodity price assumptions.
Fossil fuel investment has been discouraged by government regulation and hostility to mining from banks, investment funds and environmental groups. Governments around the world have discouraged investment in fossil fuels and subsidized consumption. This results in higher prices, the benefits of which accrue to existing producers.
This is not just a temporary mining boom as the budget and the Reserve Bank assume. Fossil fuel prices will remain high as Europe reduces its dependence on Russian exports (regardless of the outcome in Ukraine) and Asia continues to increase its demand for fossil fuels.
Many metals needed for electrification are scarce, and prices need to be high enough to encourage new investment in lithium, copper, tin, mineral sands, rare earths, uranium and zinc.
The government should try to stimulate production and investment in the mining sector to take advantage of high prices. Reducing barriers to new investment projects, encouraging skilled labor migration and building appropriate infrastructure would all help.
The first thing to look at when releasing the updated budget forecast on October 25 will be the assumptions used for commodity prices.
The last budget estimated that if commodity prices remained high for another six months – until March 2023 – the budget would benefit by $18 billion due to higher corporate taxes.
If the Treasurer wants to minimize potential revenue gains, he will assume again in October that prices will crash in six months. This allows him to blame the Coalition for the state of the budget and to limit spending.
If he writes more realistic estimates of future commodity prices, the revenue benefit will be much higher and will continue for years to come and will also reduce debt financing costs. Of course, inflation will drastically alter other budget items as well.
The mining sector employs relatively few people and much of it is foreign-owned, although some Australian shareholders enjoy higher dividends. However, increased mining taxes and royalty revenue can be used to offset the cost of income tax cuts for everyone.
If realistic commodity assumptions are used, the budget will look much healthier in future years.
The proposed personal income tax cuts are a way to transfer funds from the mining boom to the rest of the economy. Income tax cuts are underway and tax revenues for mining companies will eventually decline. However, inflation pushes taxpayers into higher marginal tax brackets, so the net cost of income tax reductions also declines over time.
The government should focus on maximizing the benefits of the mining boom and spreading them wider, rather than assuming ongoing benefits.