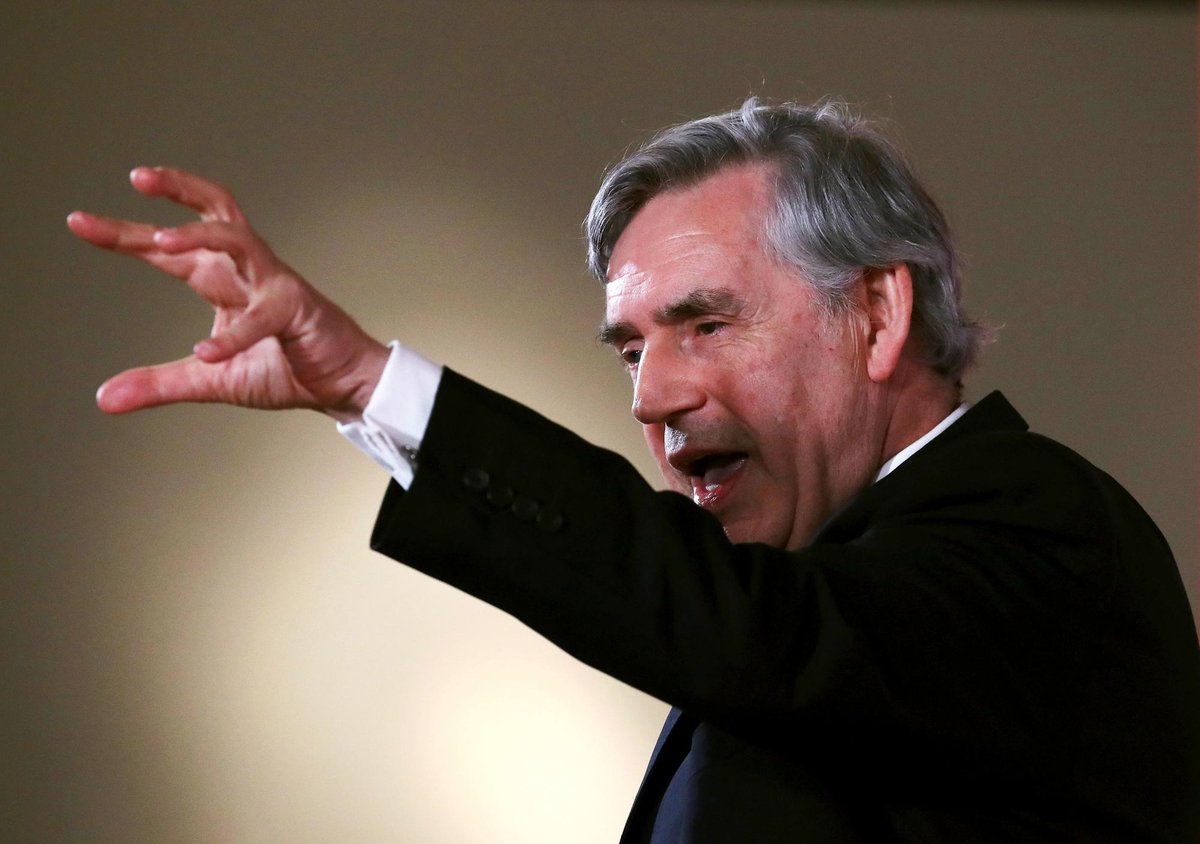 Gordon Brown says government is in 'crisis' and calls for fourth budget to help tackle cost of living crisis
Speaking to the BBC's Sunday Morning, the Scottish Labor stalwart also suggested a global summit could tackle soaring costs.
Asked about the poverty figures, he said: "I am shocked that so many families and so many children are going to be forced into poverty this winter, despite Chancellor Sunak's proposals last month.
Gordon Brown has called for a fourth budget to help tackle the cost of living crisis.
"I see millions of families in poverty, and millions of children who go to school poorly dressed and hungry, people cannot afford to heat themselves.
"Something has to be done about it. And it must be done in a much fairer way than the previous three budgets.
"Family budgets are under enormous pressure and the government will need a plan. I propose a fourth budget. We have had three budgets this year. We need to do three things. First, we need to steer inflation towards stable prices.
"Secondly, the government must help reduce family poverty, because child poverty is going to exceed five million if we do not take further action. And third, I think what people are really looking for is a growth plan to overcome that.
He called for a "comprehensive solution" and stressed the need for leadership.
Mr. Brown explained: "First and foremost, this is a global problem that requires a global solution.
"We are actually leaderless at the moment, but we are not helpless.
Read more
Read more
The chances of the Scottish government winning the referendum tribunal battle are 'pretty slim', according to…
"There is a food crisis, 800 million people on the verge of starvation.
"There is an energy crisis with rising oil prices, which affects all countries, inflation and of course on top of Covid and conflict and climate change, which affects all countries.
"So Boris Johnson may be going to Rwanda and then to Germany, but he really should bring world leaders together, and they should cobble together a plan that deals in a concerted and comprehensive way with who can bring down oil prices can get the food supply, move around the world, and can control inflation.
Chancellor for ten years, Mr Brown also warned that inflation in the UK could hit 11% at the same time as a recession, putting jobs and living standards at risk.
Demanding more action, he said: "Britain is one of the few countries that does not have an industrial policy.
"We don't have a trade deal with either America or Europe, so in or out of Brexit, we really have to sort out our trade relationship.
"Without this plan and there is no plan. There is no action plan.
"The government is going from crisis to crisis and from scandal to scandal. We can't see a way out of this. We will have pain now and pain later. What we need is to minimize the pain now and maximize the gain later.
"At the moment, no government minister can explain any strategy for the next year, two years or three years. There is no plan, no program of action, and there must be one.
There was also a defense from Sir Keir Starmer, after a week in which his own shadow cabinet was told he was 'boring'.
Suggesting the Labor leader ignore them, Mr Brown said: "What is exciting about the possibility of leadership from Keir Starmer is that he will have a plan for Britain. He will show how we can regain growth.
"It will show how we can raise living standards, and it will show how we can have a fairer society that deals with issues like climate change.
"Kier Starmer was the Director of Public Prosecutions. He was an excellent public servant for many years and I think he will make an excellent Prime Minister.