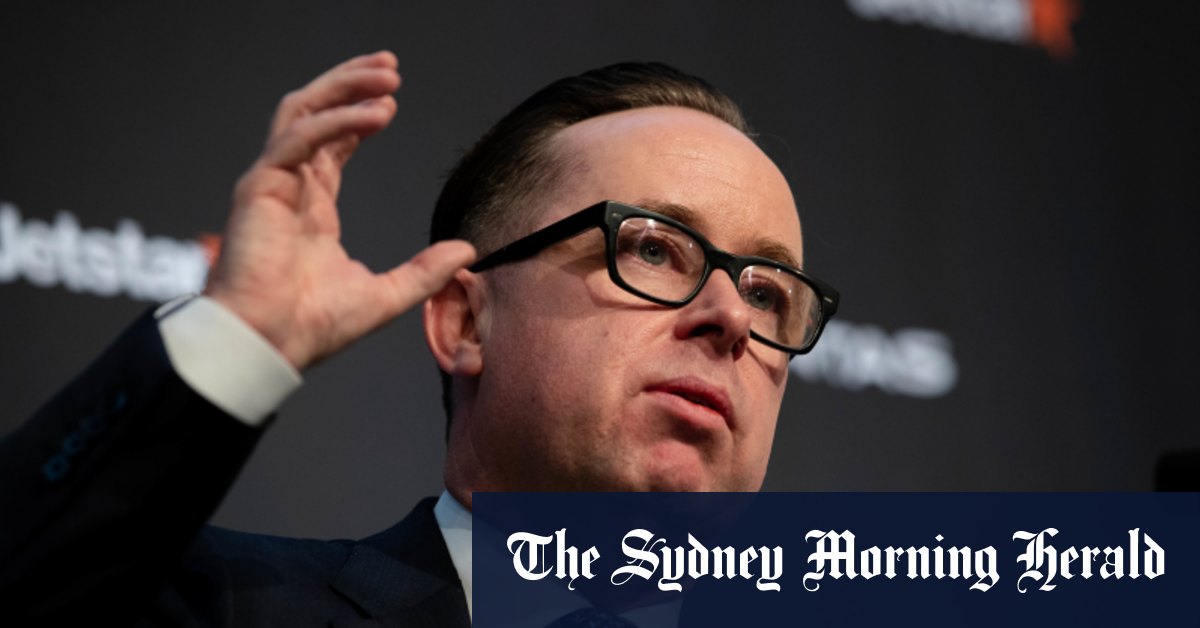 Qantas vows to 'defend our territory' against budget challenger Bonza
Qantas boss Alan Joyce said the airline would react fiercely to attempts by new startup carrier Bonza to enter the domestic aviation market, while questioning its ability to find new routes that aren't currently not served by historical carriers.
Mr Joyce told the CAPA Australia Pacific Aviation summit on Tuesday that his goal next year is to bring as many Qantas and Jetstar planes into the skies as possible, as the airline seeks to generate more cash.
"The planes are on the ground, we pay them, if we can get money from them just by flying them and getting our people back to work… that's our priority," he said. "As we come back to [2023], it's back to earning money, that will be the goal.
Qantas' plans to have its core capacity 15% higher than pre-COVID next year and Jetstar to be 20% higher, prepare a tough landing for new super-low-cost airline Bonza, which is targeting to be launched by the middle of next year. The privately-funded company plans to fly between major cities, regional destinations and vacation towns that currently have no direct air connections or have no budget options.
Loading
But Mr Joyce said he couldn't see where Bonza would find unserved routes, as his group had launched nearly 50 new domestic services in the past 18 months as Australians sought to travel to the interior of the country while COVID-19 kept the international border closed.
"So I would have thought most of them were covered," he said. "Maybe we don't and it's great if they find a unique value proposition that they can make money on. Fill your boots up and shame on us because we missed it.
Qantas and Jetstar would also respond on pricing to Bonza, who said it would be able to lower fares from existing carriers with its new fuel-efficient 737 MAX aircraft and a low-cost base.
"Are we going to be competitive to defend our territory, so to speak, and make sure we have the most competitive products, services and airfares?" Said Mr. Joyce. "Of course we are, and I'm sure Bonza assumed so."