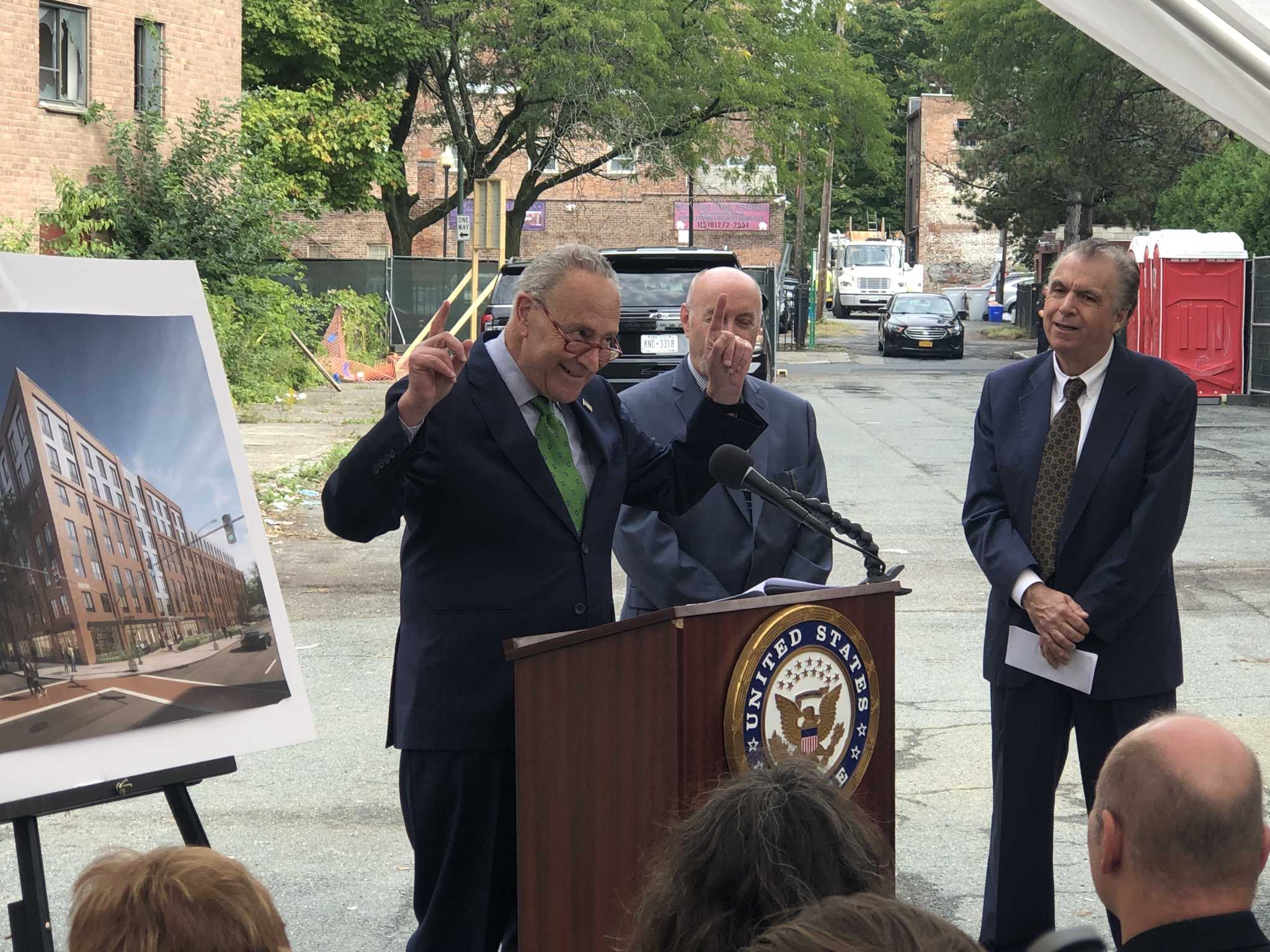 Schumer pledges to add billions to federal budget for winter heating assistance
TROY — U.S. Senate Majority Leader Charles Schumer was in Troy on Monday to assure public housing and low-income residents of the city that he would seek to add $1 billion to the federal budget to ensure that HEAP funding this winter does not run out as it has in previous years.
HEAP is short for Home Energy Assistance Program. Some households are entitled to an annual benefit varying between $350 and $675, depending on their source of heat and their income.